What is Slack?
Slack is essentially a chat room for your whole company, designed to replace email as your primary method of communication and sharing.
Its workspaces allow you to organize communications by channels for group discussions and allows for private messages to share information, files, and more all in one place.
Plus, Slack integrates with a host of other apps so you can manage your entire workflow through one platform.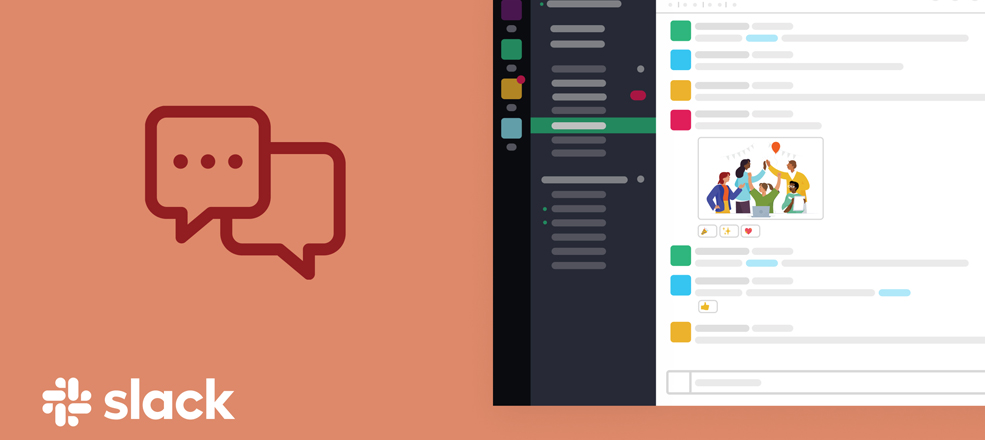 Teams & Workspaces
Slack allows businesses, communities, and other organizations to create a private, dedicated workspace complete with a custom URL.
After a simple signup process, you'll be able to invite your team to join and start getting work done.
For small to medium-sized companies, you'll likely need just one workspace organized by public and private channels to meet all your needs, but Slack also has features to help enterprises manage multiple workspaces if that makes more sense (more on that below).
Company-Wide and Private Messaging
Slack messaging is grouped into channels and direct messages to organize conversations and replace communications that might otherwise be scattered across emails, text messages, or in person meetings.
Public channels are open to all members of a workspace and can cover everything from different marketing and sales operations to random discussions and streams of memes (if you're company likes to have as much fun as we do).
You can also create Private channels in Slack to help break down large teams into their relevant working groups or restrict sensitive conversations or work materials to relevant team members.
And Slack allows private messages, sent directly to other team members, so you can have one-off communications or keep things organized between you and specific members of your team.
Move faster by organising your work life
The key to productivity in Slack is organised spaces called channels – a different one for everything that you're working on. With all the people, messages and files related to a topic in one place, you can move much faster.
Focus your time, on your own terms
Give yourself the flexibility to work when, where and how you work best. Take control of notifications, collaborate live or on your own time, and find answers in conversations from across your company.
Simplify teamwork for everyone
Give everyone that you work with – both inside and outside your company – a more productive way to stay in sync. Respond faster with emoji, keep conversations focused in channels and simplify all your communication into one place.