Digital UX Design & UI Audit
With UX design, you make your website perfect for your clients.
Do you know which areas of your digital marketing and online presence need to be refreshed, rebuilt or re-thought? It all starts with a digital ux audit; an experience-based, detailed analysis of the UX- and UI factors of your website, app, mobile and social media to identify what's working well and what needs improving. Our experienced UX designers are delivering the best UX design in Melbourne, based on the UI audit we do upfront. Like this, your customers will feel more comfortable on your side, find faster what they're looking for and ultimately convert better into sales revenue.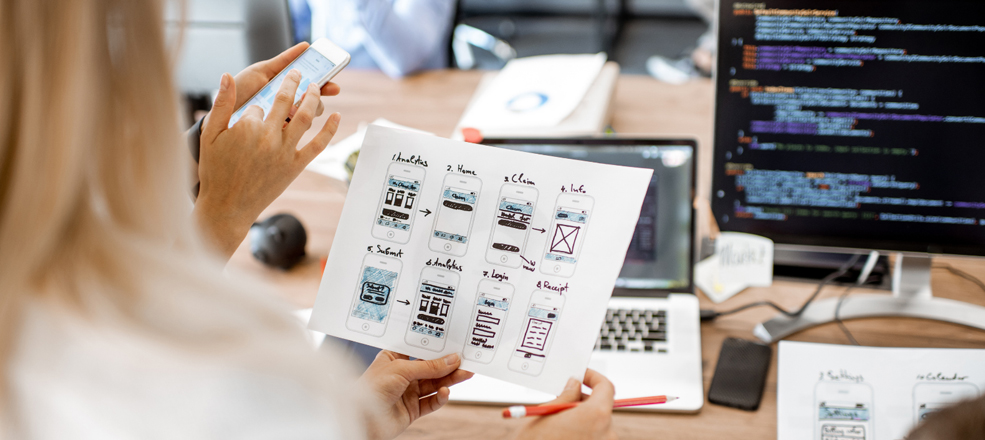 Before we can plan a smart digital marketing strategy, a digital audit and UX design are the most powerful tool to determine the road to take.
As experts in the field, the relación team thoroughly checks all important factors of your website and finds the parts that need improvement in order to increase your customer interactions. A digital audit is the foundation of any well-planned digital marketing strategy, so your budget goes to the right places and helps you generate more value. Get your clients to enjoy using your website, your mobile application or your social media channels with smart UX design. A digital audit gives you an overview of all your channels and their current efficiency. With us as a partner, you can count on getting a well-planned and excellently converting UX design from Melbourne, that gets you to the results you want to have. We combine your data and our expertise, as together we can unleash the power of digital marketing to reach your goals and make your customers happy.
Identify problems
A digital audit is the best way to find out, what parts of your website are not as good as they should be. Sometimes, it's just little things that have a big impact. With our UX designers, you get the problems out of the way to improve your user experience and make interacting with your business a breeze for customers.
Check your design
In just 0.05 seconds, a client processes the first impression of your website, app or social media. A beautiful and easy-to-navigate website design with an intuitive functionality enhances the user experience, so your business makes a great first impression. Not all pretty pages have a good UX design, which is why you should rely on our highly experienced UX design, Melbourne-made with passion.
Make it work smoothly
Customers want websites and apps to be fast and well thought out. With a digital audit, we can see if your website speed needs improvement, if your clients trust in you and if they find what they are looking for. Our UX designers know how to get your site up to speed and more comfortably to use for customers, so you can generate more revenue.
Our Digital UX Design & UI Audit Work
.