Many businesses need to proceed with the development faster due to limited time and budget. And this is exactly when third-party integrations come handy.
We understand the diverse requirements of your business. Using this, let there be collaborative and integrated departments that help to smoothen your daily workflow.
We integrate your business with your daily use of software, apps, and platforms to provide a holistic view of business operations at large. It enables the data collected by different departments of the organization combined together on a single best platform that is easy to access by all.
As a result, stakeholders belong to different departments, get to understand the unified data to analyse customer requirements. It further helps to automate several operations to enhance cost reductions, efforts, and improvement in customer reachability.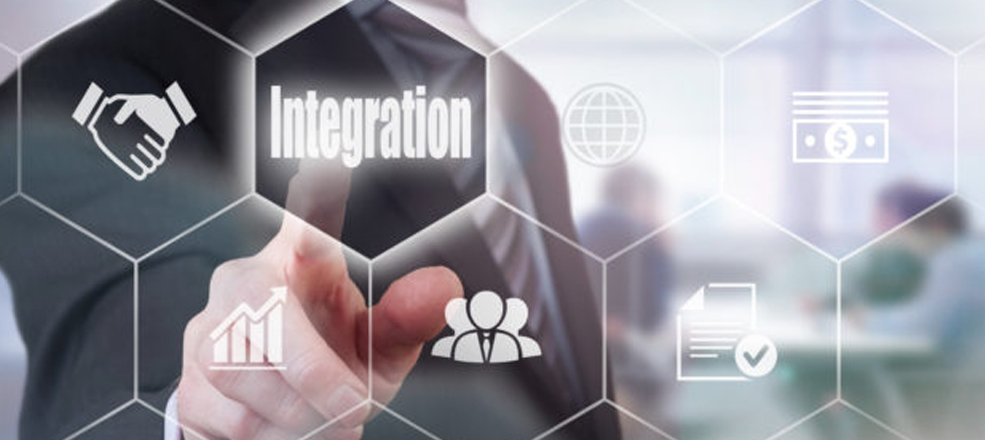 When running an ecommerce business, you need accounting software that automates much of your accounting work.
Tracking your Facebook campaigns in Google Analytics is essential as it provides you with a bigger picture of your customer journey and shows you how customers are interacting with your website.
If you run an eCommerce business, then Google Analytics does a great job of correlating your sales data with website activity.
With the use of code embedded within your shopping cart, you can understand which of your marketing tactics are driving the most sales.
To get the best results, you need to ensure that your Google Analytics and Facebook accounts work together so that you can gain a better understanding of your marketing and advertising campaigns.
Most popular online accounting software options like QuickBooks, Xero, and FreshBooks all have a menu where you can search for compatible app plug-ins. We can help Integrate accounting software with your eCommerce program. Integrating them will ensure to limit the amount of data entry you are doing. Ideally, you will be able to eliminate manual data entry of sales, invoices, customers, products, and more.
Similarly integrating your Facebook Analytics with Google Analytics allows you to improve attribution from an individual ad or ad set all the way through to a conversion.
As more and more business apps become available, you will inevitably come across cases when your companies rely on more than one app at a time.
Though they use a platform for all their ecommerce needs, they may use a myriad of other apps for different functions such as email marketing, CRM, and accounting.
The problems begin to pop up when it comes to making these apps communicate with one another.That's where Webplanners acts as an Integrator.
Integration is simply the process of bringing data from one app to the other.
In short, you want your business apps to play nice and be able to understand each other and work together smoothly without any human intervention.
We see what needs to be connected for your digital marketing and development to be successful.