Giving Your Product Vitality by Building Emotional Connection
If you want your product to sell good, one of the best ways to ensure this is to design it so your clients emotionally connect with it. So what is "emotionally connecting", especially when you're brainstorming for product design? It means that you design a product that touches someone's heart because it's most helpful or they can enjoy it on a very emotional level. This is a good way to create an indescribably good product, that will get people to promote it, because they love it.
When brainstorming for a new product, these are two questions worth answering:
What is the part of the product that's going to help someone, so they really find it useful?
What aspect of the product will make them care about it?
Keep in mind that the personality that the product develops is what wins someone's heart. Consider this statement by John Medina in "Brain Rules": Emotionally arousing events tend to be better remembered than a neutral event. He also said that emotionally charged events – whether positive or negative – stay much longer in our memories and are retrieved or recalled with greater accuracy than neutral memories. Suffice it to say, we're bound to remember products with a soul, so let's use that to our advantage.
A good example of a strategy to give a product vitality is through adding a fiddle factor – meaning creating a product that imparts a sense of joy or light-heartedness when they use it. For example, making the best possible pen, then add the fiddle factor, create an emotional side to a simple product. Fiddle factors attract and engage people to idly play with them and form a deeper connection with what you've created.
They become that warm little blanket that wraps a product around your heart and makes you want it more. Cultivate a relationship with your product to give it vitality. You have to learn what it needs and understand its nature. In a way, creating a product should be the same as a potter with clay or an architect with wood and steel. You learn the nature of your materials and devices, what your product can become and what its limits are. This will help you inject a sense of vitality to your product, lest you'd end up with a failed product because it will feel inauthentic.
Consider the personality you think the product should have. Then think about the people who will use it. You may use this chart to help you determine the tone of communication for a product: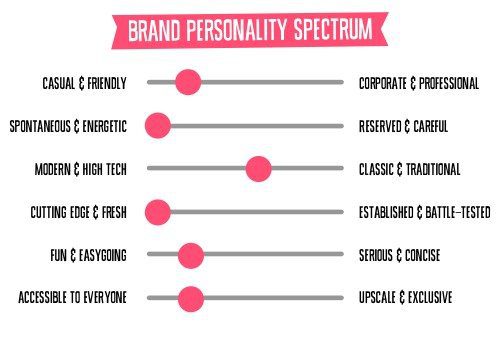 But then you have a deadline and a budget. Your boss or client might not invest on it or is resistant thus it would take them extra time. Let's discuss a framework for those conversations we can anticipate and strategise.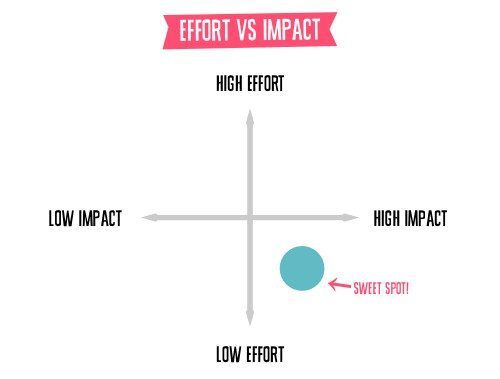 The framework is centred on the effort that is required to implement an idea. It considers the ideas' impact on the customer as well as the business. These ideas aid the user in a meaningful way and will not greatly affect your timeline and budget. Using this framework also makes you aware if you're being a little too egocentric when designing your product. This will help you focus on what matters the most. And then you can test and articulate the value of what you do, while having a much easier and more rewarding time creating an emotionally connecting product with vitality.